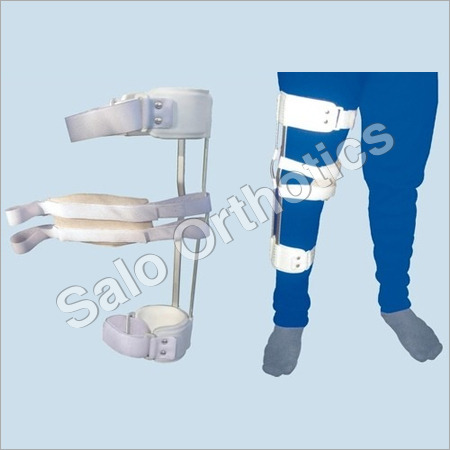 This brace is used to manage Knee Valgum & Knee Varum deformity.
Used for controlling a "knock kneed" deformity.
Used to control "bow-legged" deformity such as Blount's Disease or Tibial Vara in pediatrics.
The knee can be locked in a standing position.
Used in Osteo-arthritis and rheumatoid deformities.
This brace is recommended as conservative treatment option by AAOS.
Shares pressure on knee muscles and ligaments and give a relaxing feeling.
Designed with 3 point pressure system without knee joints.
May allow avoiding knee joint replacement.
May reduce the risk of further damage of knee ligament structure.
The brace uses leverage to decrease stress to medial, or inside aspects of the knee.
Allows an early improvement in alignment which helps eliminates an abnormal gait or limp.
Relieves compartmental stress.