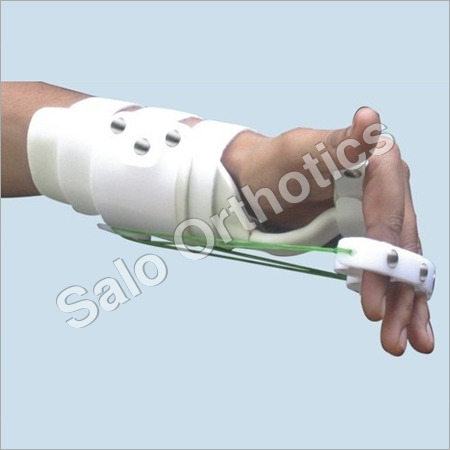 It is an extension assist splint to bring mobility to the interphalangeal Joints.
Simply molded with circumferential palmer and finger thermoplastic support to the rubber bands to make a custom knuckle bender orthosis.
It is used for ulnar nerve palsy or to assist weak intrinsic muscles.
Provides dynamic MP flexion.
Each rubber band delivers required traction force.
Suitable for skin contact, does not absorb perspiration.
Does not support micro organisms growth
Washable, odour free, tough, resilient and light weight.